Modernize Car
Buying & Selling.
Want to offer customers the ability to buy cars online? Roadster's Express Storefront does just that — and SO much more. Our digital sales platform comes with everything you need to transact online and in your showroom, creating one seamless Omnichannel experience for all.
Request a Demo
Watch Video
Evolve Your Business
at Your Pace.
Whether you just want to dip your toe into digital retailing or you're ready to dive into Omnichannel Commerce, our platform meets you where you're at.
Learn about our implementation process
Integrate Our Platform with Your Existing Systems.
Our platform is compatible with dealers' preferred CRMs, lending solutions, website providers and more.
See who we integrate with
Partner with the Most Certified Digital-Retailing Provider.
Extend our platform across your entire dealer group.
Learn about our OEM programs
Learn from the Best.
See why the industry's leading dealers choose Roadster.
Shop Our Dealers
View case studies
Measure What Matters.
Digital-retailing success is measured across three KPIs that ultimately add to your bottom line.
Dealers who use our Express Storefront report twice as much online engagement as the industry average.
By working multiple deals at once, Express Storefront users sell 17 cars per person per month, on average — compared to the industry average of 10.
Roadster dealer partners report an average NPS of +85, more than double the industry average of +39.
Download Our Study
Implement, Train & Optimize.
Get your Express Store up and running, and your team fully trained in just weeks. Set goals, track your progress and identify opportunities to continually improve your results.
Learn about our unparalleled support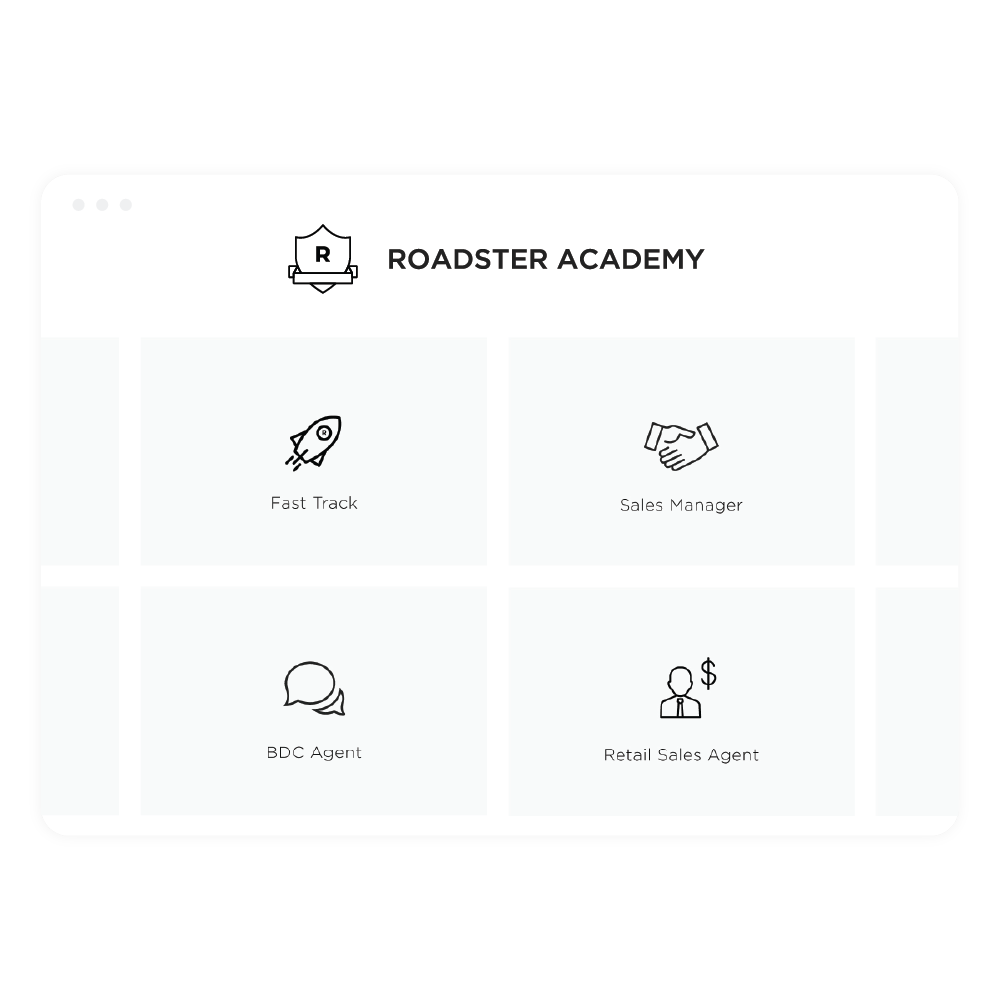 Connect, Learn & Grow.
We offer endless opportunities for you to connect with likeminded dealers and gain the insights you need to grow your automotive business.
Sharpen your skills with Roadster Academy
Check out our robust Resource Library
Everyone wins with a seamless retail experience.
See how Omnichannel Commerce helps dealerships sell more efficiently, while also driving customer engagement and satisfaction.
Watch Video